Credentialing & Licensing Specialist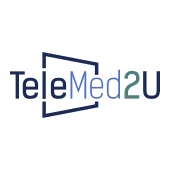 TeleMed2U
Roseville, CA, USA
Posted on Tuesday, January 31, 2023
Company Description:
TeleMed2U is a forward-thinking multi-specialty brand with a mission of brining specialty care to everyone including individuals, providers, and organizations. Our people are our biggest asset who lead the way in making Specialty care more accessible and affordable every day for Americans nationwide. We are an ambitious brand, growing fast to become a household name for Specialty care across the US and constantly need talented people to make it happen. If you are passionate about digital health, helping patients and want to make a difference in healthcare, then considerTeleMed2U as the next chapter in your career.
Brief Overview:
The primary role of this position is to assist physicians and support the Credentialing team with preparing and submitting licensing, credentialing, re-credentialing applications and follow up on the status of applications for Physicians and Payers and keep a detailed log of all tasks.The credentialing & licensing specialist will be responsible for supporting all aspects of licensing, contracting, credentialing and re-credentialing and any other administration duties assigned by management.
Job Responsibilities:
Credentialing & Licensing Specialist Job Responsibilities:
Supports the TeleMed2U Provider Network's credentialing process for all TeleMed2U clinical providers, in accordance with NCQA, URAC, Joint Commission, delegated contracts and CMS accreditation standards, Federal and State laws, and TeleMed2U's policies.
Assists with the management of TeleMed2U Provider Network's credentialing applications, to ensure distribution, receipt, processing, and timely management through our credentialing process.
Coordinates the management of the expirables process to ensure all clinical provider licenses and certificates remain current, ensuring appropriate notification prior to expiration.
Monitors and reports turnaround times for processing of credentials applications, with continued focus on efficient and timely delivery of a high-quality product, in accordance with TeleMed2U's Provider Network policy timelines.
Assist providers through licensing process
Ensures all license applications accuracy prior to submission
Monitors provider license application statuses, follow ups with various state medical boards
Maintains, assists in renewing and tracks license and certification expiration for providers
Payer Enrollment Responsibilities:
Manage CAQH profiles forTeleMed2U's Provider Network.
Prepare and submit spreadsheets tohealth insurance plans to ensure provider participation.
Update various databases to ensureproper tracking of enrollments and update requests.
Maintain necessary records of outstandingsubmissions and requests.
Coordinate all managed carecredentialing activities to ensure provider participation status.
Credentialing activities require substantial contact with outside agencies
Maintain necessary logs, lists, records, and current documentation required for physician/provider credentialing and re-credentialing.
Verify physician/provider information for managed care plans including communication with health plan representative and other staff as necessary.
Follow-up with managed care companies to ensure expedient credentialing.
Remains current on policies affecting provider enrollment credentials & delegated clients/payers.
Qualifications:
Excellent verbal and written communication skills
Experience in healthcare industry and credentialing
Ability to multitask and work independently
Excellent attention to detail
Experience with initial state licensure application submission process for multiple states
Education/ Experience Required
1-3 years of experience inlicensing and credentialing preferred
High school diploma
Bachelor's degree preferred or equivalent past medical office experience
Medicare and Medicaid enrollment experience preferred
‍
TM2U is an Equal Employment Opportunity (EEO) employer and does not discriminate in any employer/employee relations based on race, color, religion, sex, sexual orientation, national origin, age, marital status, disability, veteran's status or any other basis protected by applicable discrimination laws.
‍