Sales Development Representative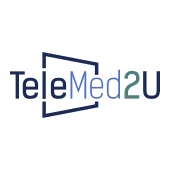 TeleMed2U
Sales & Business Development
Roseville, CA, USA
Posted on Monday, January 30, 2023
Company Description:
TeleMed2U is a leading multi-specialty telemedicine practice with an expansive network of board-certified specialist providers whose expertise spans twenty-three medical specialties and sub-specialty fields. At its core, TeleMed2U is an innovative technology enabled services company. TeleMed2U has developed a cutting-edge portfolio of telemedicine technologies and solutions that will revolutionize care delivery and drive better patient outcomes across in-patient and out-patient settings. Through the use of technology, our company has been built to serve the increasing demand for specialty care stemming from evolving needs amongst primary care providers, health plans and patients directly.
Currently at TeleMed2U, we have a unique opportunity for the right leader to play a huge role in the growth of our multi-specialty virtual care company. Here, each employee has the chance to make a real difference by carrying out our mission every day. Join our elite team of healthcare professionals, providing the Right Care, at the Right Time, in the Right Place.
‍
Brief Overview:
The Sales Development Representative is responsible for lead generation and prospecting for TeleMed2U under the direction of the Director of Business Development. The goal of this position is to grow the company by identifying and nurturing new business opportunities. Some of the area of focus for this role are researching prospective clients, cold calling, sending cold emails, following up with prospects, scheduling initial screening calls, scheduling prospective meetings for the Director of Business Development, customizing collateral for the prospective client type, and filling out applications.
Job Responsibilities:
Identify and target new business opportunities by researching and identifying potential health plans and employers.
Developing and implementing marketing campaigns and strategies to reach target audiences to achieve business sales objectives.
Identifying and researching target audiences, including demographics, behaviors, and interests, to create effective messaging and campaigns.
Build relationships with key decision-makers at targeted health plans and employers to generate leads and build a healthy sales pipeline.
Develop and deliver compelling sales pitches and presentations to potential clients to showcase the value of our products and services.
Act as a liaison between the company and potential clients, working to understand their needs and provide solutions to meet those needs.
Collaborate with the Director of Business Development and the Chief Business Officer to develop and implement sales strategies that align with the company's overall goals.
Creating and managing marketing materials, such as brochures, flyers, social media posts, and email campaigns.
Tracking and analyzing marketing metrics to measure the effectiveness of campaigns and make data-driven decisions for future campaigns.
Collaborating with cross-functional teams, such as sales & marketing, operations, patient success, recruiting, credentialing, and billing to ensure campaigns align with overall business goals.
Managing and overseeing budget for marketing activities and ensuring that spending is aligned with the overall marketing strategy.
Meet and exceed sales targets and goals as established by the company.
Qualifications:
Substantial understanding of the healthcare industry and healthcare delivery systems or passionate about healthcare and curiosity to learn.
Strong communication and presentation skills
Ability to work independently and in a team environment.
Results-driven with a strong work ethic
Comfortable with using various applications.
Education/ Experience Required
Experience in sales or business development (minimum of 1 year)
Demonstrable record of building relationships and generating leads (minimum 1 year)
Bachelor's degree in business, communications, PR, marketing, or a related field (preferred)
‍
If you are an ambitious, results-driven professional with a passion for healthcare and some foundational track record of success in sales and business development, we want to hear from you! Apply now to join TeleMed2U for the next chapter in your career growth.
‍
‍