Medical Assistant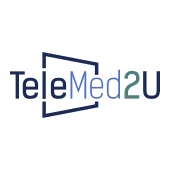 TeleMed2U
Roseville, CA, USA
Posted on Wednesday, April 13, 2022
Company Description:
TeleMed2U is a forward-thinking multi-specialty brand with a mission of bringing specialty care to everyone including individuals, providers, and organizations. Our people are our biggest asset who lead the way in making Specialty care more accessible and affordable every day for Americans nationwide. We are an ambitious brand, growing fast to become a household name for Specialty care across the US and constantly need talented people to make it happen. If you are passionate about digital health, helping patients, and want to make a difference in healthcare, then consider TeleMed2U as the next chapter in your career.
Brief Overview:
As a Medical Assistant you will be responsible for providing administrative support to ensure efficient operation of telemedicine visits. You will support doctors and patients through a variety of tasks related to patient care management, organization, and communication. The target is to complete all activities accurately, with high quality and in a timely manner. Performs other related duties as assigned.
Job Responsibilities:
Accurate entry of patient demographic/medical data into medical EMR
Enters patient appointments in EMR
Manages patient health information in EMR
Answers phones.
Timely response to voice mail messaging.
May perform in-person medical duties including injections, urinalysis, and handling controlled medications/logs.
Collects patient and/or clinic diagnostic results from various sources, as needed.
Verifies patient eligibility.
Measure and record vital signs.
Process patient authorizations.
Consistently meets established productivity, schedule adherence, and quality standards.
Cleans, sanitizes, and stocks exam rooms.
Provide various clerical and administrative support services including high volume phones.
Follows protocols in place for patient records.
Maintains patient, employee and clinic confidentiality.
Performs other related duties as assigned.
Qualifications:
High school Diploma or GED Required
Previous experience utilizing an EMR/EHR
Bilingual (English/Spanish)
Proficiency with computer and Windows PC applications
MS Office experience required (Word, Excel, Outlook, Teams)
Ability to perform standard clinical processes according to established protocols, within the Medical Assistant scope of work
Experience in front/back medical office setting environment.
Strong interpersonal, oral and written communication skills.
Strong customer service skills.
Strong organizational and time management skills.
Ability to apply common sense understanding to carry out written or oral instructions
Ability to deal with problems involving variables in standardized situations
Telemedicine experience a plus
Physical Requirements:
This position works in a typical office setting, working a full-time shift during daytime hours, sitting at a computer, and using hands/fingers across a keyboard or mouse, and movements such as sitting or standing. May spend a great deal of the day sitting, walking, standing, moving, and manipulating equipment, as well as lifting and moving objects, equipment, and supplies. Must be able to lift up to 15 lbs at times.
Benefits/Compensation:
401(k)
401(k) matching
Dental insurance
Health insurance
Paid time off
Vision insurance
TM2U is an Equal Employment Opportunity (EEO) employer and does not discriminate in any employer/employee relations based on race, color, religion, sex, sexual orientation, national origin, age, marital status, disability, veteran's status or any other basis protected by applicable discrimination laws.